Spatial Design & Landscape
---
Spatial Design & Landscape requires much the same technical and creative skills as Architectural Design. The only difference being the given 'space' is external or separate from the exterior structure. Some examples might include; an exhibition stand within an exhibition hall; a pop-up shop/a shop within a shop; a garden design requiring 'built' elements or simply an external sculptural piece. 
The aim within this discipline is to make sure the proposed design not only satisfies the brief but considers all aspects regarding how the design performs, and how it relates to the surrounding environment. In short, it must achieve both aesthetic and practical beauty, whilst either standing out or working alongside the elements that envelop it.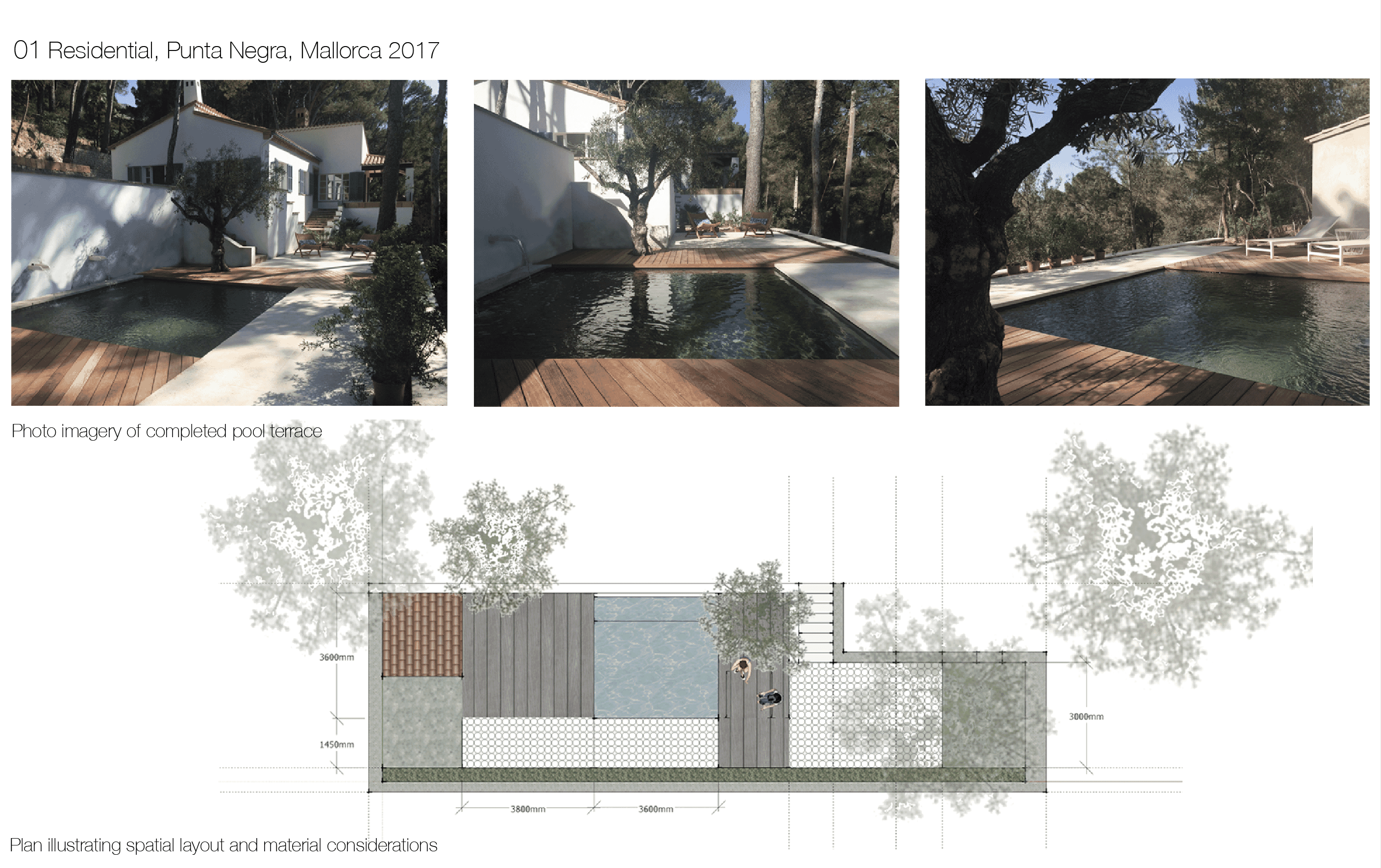 This project required careful planning to satisfy the client's brief of creating a relaxing, outdoor space that fully utilised one of the large terraces. The area can be seen from a number of levels and angles and needed to complement existing garden features and wall elevations. 
Several plans were drawn up and explored to gain the maximum use of space; creating defined areas for relaxing and dining whilst ensuring planting, water features, and site lines were intertwined with the wider garden. Directional, concealed and subdued lighting was also carefully considered to enhance each area; creating an atmospheric terrace that highlights the key elements only.