Good architectural design is achieved when technical and creative skills come together; it requires considerate planning and rigorous innovative design, involving the structural features of a building that determine not only how the space looks but also how it operates. It is based on all the elements needed to build an interior space that will affect how you live, work, move and relax.
As an architectural designer with a first class honours degree; I am involved in all stages of the construction process, from the drawing of initial plans and elevations, right through to the finishing touches. Constructional alterations and additions, room sizes and shapes, plumbing, materials, finishes, lighting, electrical requirements and intelligent use of space; are all considered in a professional, strategic way.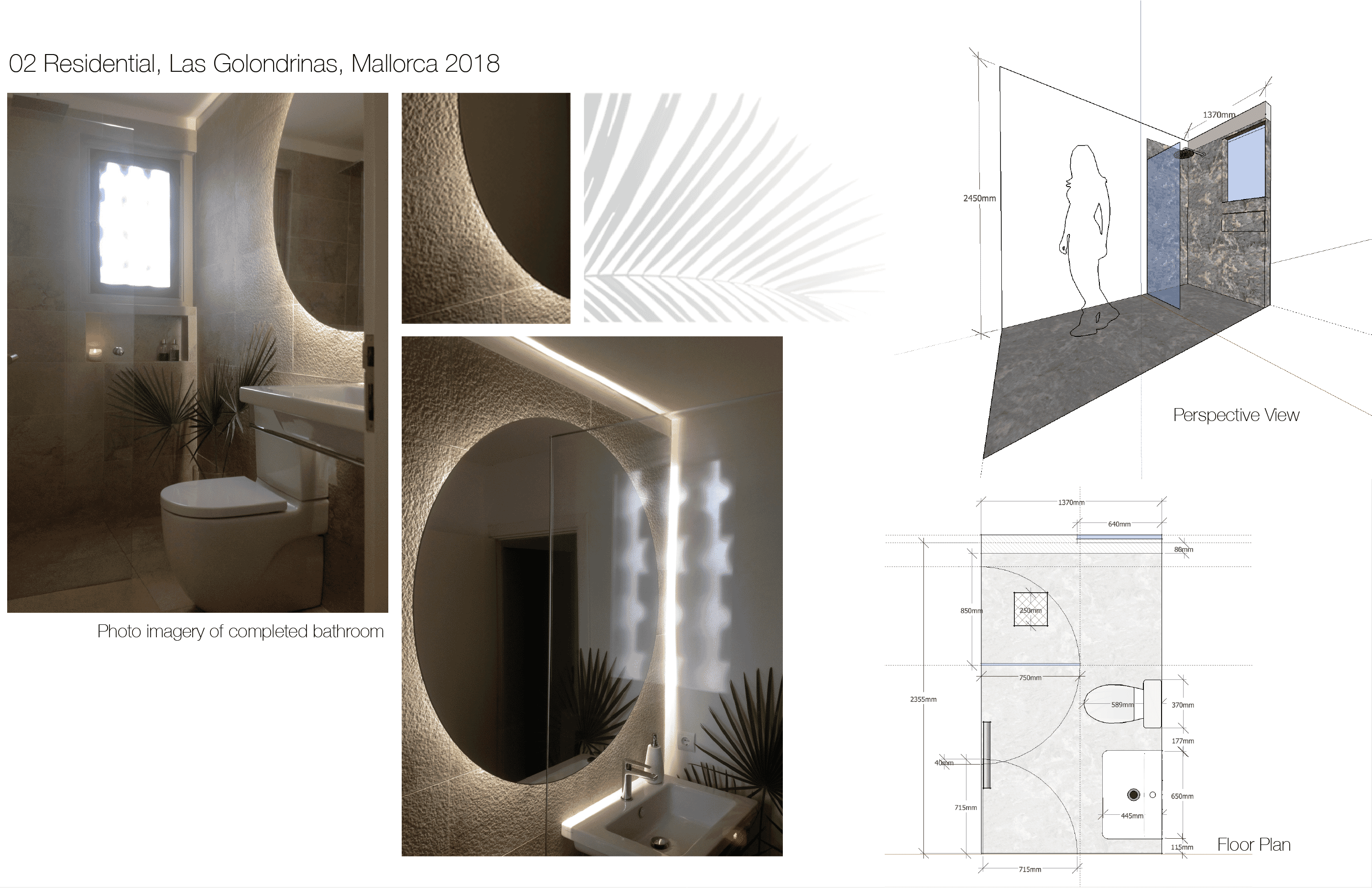 This project although small in size provided many challenges in terms of providing as much useable bathing area as possible whilst enhancing ease of movement around a very restricted area. The room previously was enclosed by a narrow, elevated shower cubicle and hemmed in by the confines of the window and the side wall.
The new design addressed the need for the shower area to be much larger; by creating a 'walk-in' shower that occupies the full width of the room. New bathroom furniture was repositioned to accommodate the revised spatial arrangement and new lighting installed behind a large 1.2m diameter mirror creating a much needed illusion of space.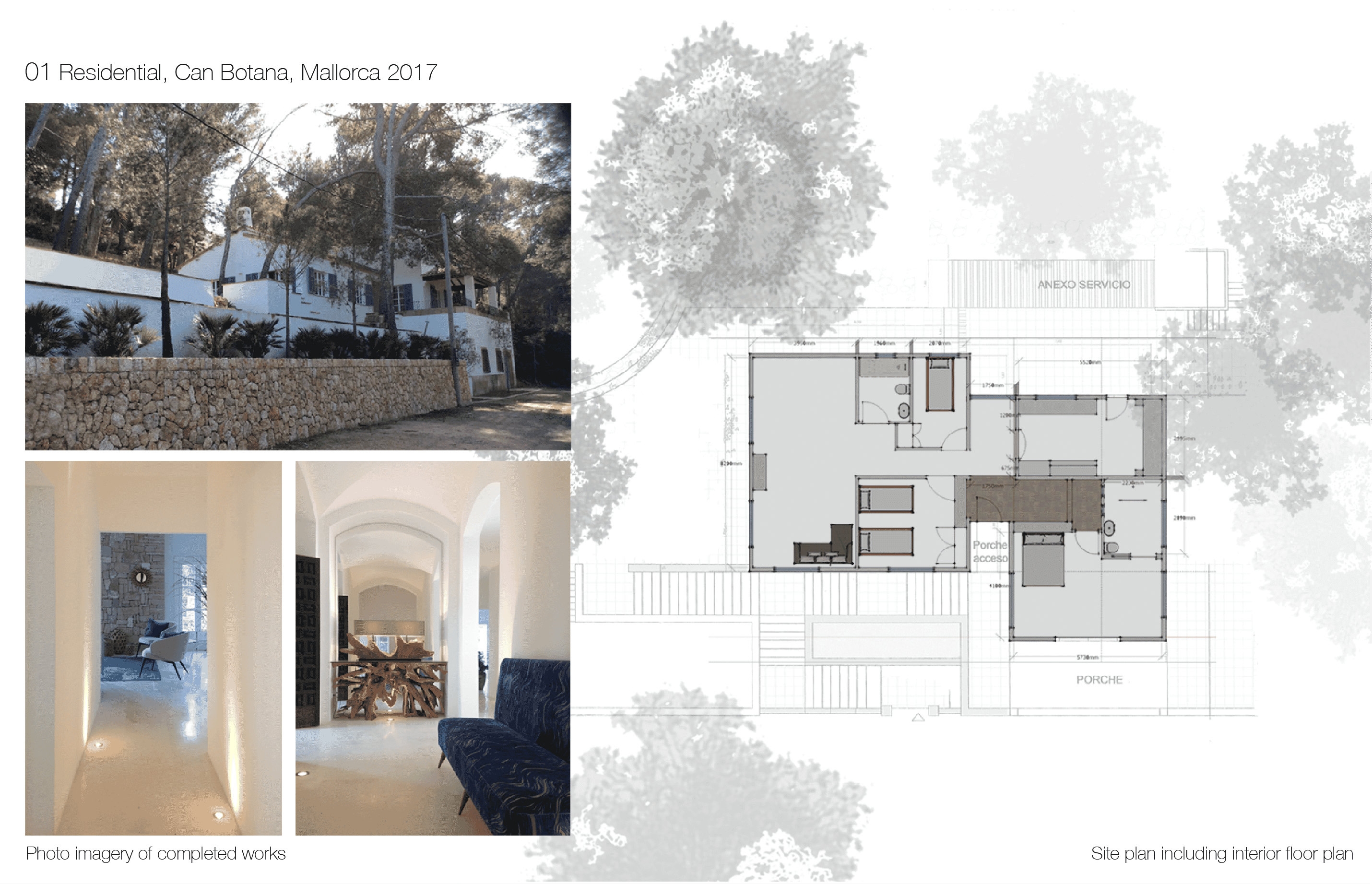 This project required a complete reformation of its interior. The existing layout did not take full advantage of the beautiful landscape surrounding the house; with many of the internal spaces sealed off by numerous hallways and doorways. The interior not only blocked out light but each space felt small, enclosed and underutilised.
After a thorough brief from the client, we were able to design and create a completely new interior that not only opened up the internal spaces, but allowed light to flood into every room. Each area of the house was refurbished and remodelled with a number of additional features to enhance the overall design. Local stone was used on all internal floors throughout the building to create continuity and an uninterrupted aesthetic.
The result is a family home that works in unison with its surroundings and a layout that allows the client to move seamlessly from one dedicated area to another.